---
Unforgettable breaks
Luxury waterfront apartments Porto Montenegro - Tivat Rentals
Experience a stay less ordinary and get a taste of the exceptional Porto Montenegro lifestyle with our short- and long-stay holiday rentals. Choose from a bespoke collection of spacious rental apartments throughout the village and enjoy hassle-free, memorable holidays in Montenegro, with access to a range of exclusive services and amenities.
Explore Village Residences
Village Residences
Our luxury apartments for rent in Montenegro offer the perfect escape for couples, friends and families, made up of daily and weekly rates to accommodate for romantic weekend breaks, short getaways and extended vacations. All rates are inclusive of utility, meaning there are no hidden surprises.
Explore Village Residences
Stays with a difference
M Residences
Porto Montenegro's premium rental service, M Residences, is designed to provide guests with consistent, 5-star hotel quality standards and a package of exclusive lifestyle benefits throughout the village. The M Residences rental scheme elevates the concept of luxury stays to bring a whole new dimension of convenience and hospitality – from VIP check-in and check-out, food and beverage delivery from all participating village outlets, on-demand butler services, in-home catered dinner parties and celebratory soirées, and more.
Apartments for long term stays
Luxury Private Homes Montenegro
Those choosing to make Porto Montenegro their permanent base can experience living less ordinary and an exceptional lifestyle in the village, which boasts a bespoke collection of managed rental apartments. Offering guaranteed hassle-free accommodation and an exceptional selection of luxury apartments available for long term rental with access to a myriad of exclusive services and amenities, this is Porto Montenegro's premium rental experience where consistent standards of quality and comfort are assured.
Luxury Residences in Porto Montenegro – Simplicity and Grandeur
Compelling design
Porto Montenegro Rental Residences replicate a typical Montenegrin town with historic features to combine modern exteriors with traditional features, mirroring the natural landscape. With a selection of apartments, penthouses and duplexes, our residences offer some of the finest vacation rentals in Montenegro.
Lavish interiors
With modern interiors, luxury design elements, stone features and marble detail, our interiors create perfect harmony with landscaped rooftop gardens and plunge pools, showing that commodity and luxury make for the perfect rental experience.
Elegant opulence
Embracing the legacies of the Ottoman Empire and the Venetian Republic, the village architecture has been formed to craft a new form of luxury – innovative and elegant, for bespoke luxury rentals with a difference.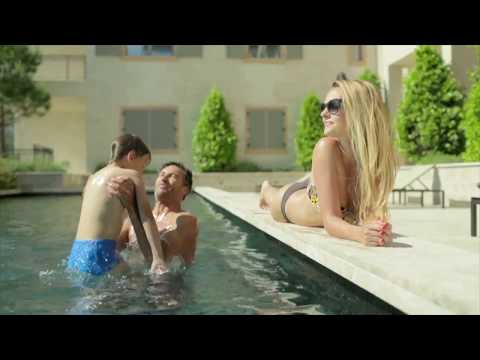 FOR PRE-VISIT PLANNING AND LAST MINUTE ADDITIONS
Meet Our M Residences Team
Marta Catalano
Reservations and front of house manager
Reception Team
M Residences
Sanja Kuzelj
Rental Coordinator
For the family
2-bed residence
For Couples
1-bed residence
For Business
1-bed residence
Please contact our team to enquire about current availability of rental accommodation units.
PORTO MONTENEGRO LUXURY APARTMENTS OFFER ALL PRIVACY THAT YOU AND YOUR FAMILY MIGHT BE SEEKING
Get in touch today.